Ummmm, its a little dark, sorry, One of my customers had the corset already and had an Ill-fitting skirt. She found the fabric from Thai Silks. It is a beautiful sheer black Devore silk with silver poly lining underneath.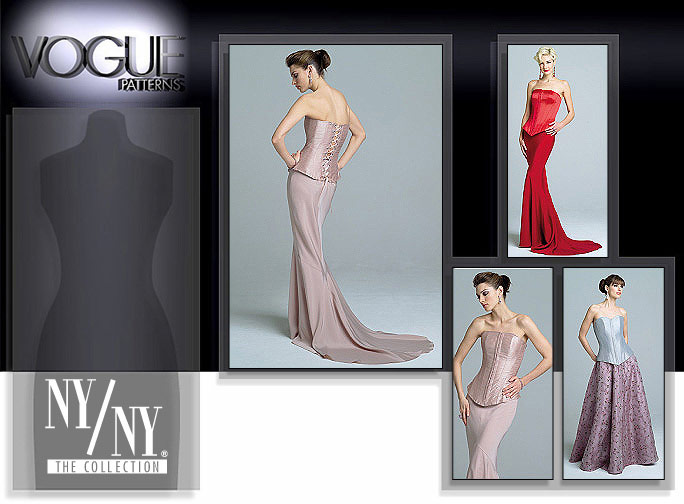 I used the pattern #2810 by vogue. A beautiful mermaid style skirt. I used two layers. With a silver silky lining and a black silk velvet devore (burnout or cutaway) style fabric from Thai Silks. I don't know if they carry the same exact fabric anymore.
This is the same fabric they have now, but it is not black. You would have to dye it. It is about $20 a yard.